Autism Book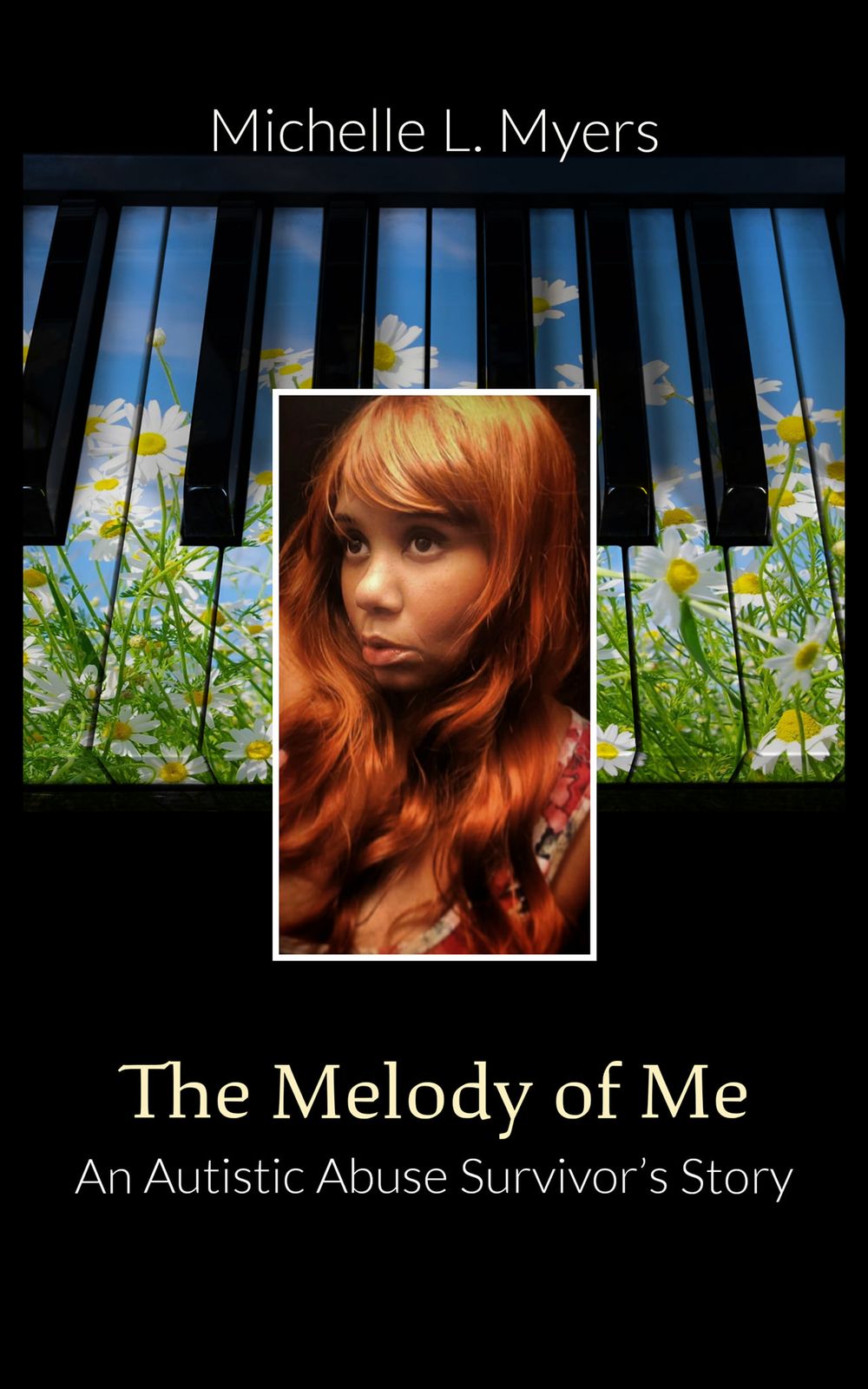 Child of Energy
CLICK Book Cover to Order
Genny and Daniel thought they were normal teenagers, growing up on a secluded island off Lake Superior. Adopted as infants by neighboring families, they lived for years in ignorance of their true origins. But one day...her true father, Energy, reveals himself... Genny quickly learns her adoptive parents are Angels entrusted to hide her presence from the deadly Beltran and his minions, the Maveths. Daniel, her childhood companion unknowingly born of the heavens and the earth, finds he is created to protect Genny from these dark forces. 

Child of Energy, Michelle Myers-Walters's fantastical and romantic novel, spins a tale of love in the shadow of evil. Join Genny and Daniel as they explore their supernatural abilities, preparing for the ultimate battle. Feel the passion ignite as they learn the strength of their bond, and watch as their emotional attachment becomes a question of design versus choice. Can Genny believe the impossible to save those she loves? Will Daniel face his fate and challenge the Maveths? Discover the truth in Child of Energy.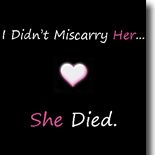 I Didn't Miscarry Her...She Died
https://www.amazon.com/Didnt-Miscarry-Her-She-Died-ebook/dp/B07WPMQ3QG
I Didn't Miscarry Her... She Died is a vivid and creative expression of what it's like to lose an unborn child and heal from such a loss. Through a combination of real life stories, poetry, song lyrics, letters, quotes, and personal observations, author Michelle Myers meets every experience with refreshing honesty and comfort for the hurting mother. It's ok to be scared, to have your faith shaken, to be upset at insensitive doctors or ignorant friends, and to rely on the warm arms of family support. You did not mis-carry your baby, and the situation is not your fault. You are still mourning a loved one, regardless of how small they may have been.
The Cross of Chronic Pain & The Nail of Invisible Illness
Newly Revised
The Cross of Chronic Pain & The Nail of Invisible Illness. An encouraging book that shares the story of an autistic,  single mom of 7 autistic children. Michelle shares the story of their lives, after a devastating illness left some fighting for their lives. This book is an 8 day devotional of faith, in regard to healing and chronic illness.
Sleeping Beauty Woke the Hell Up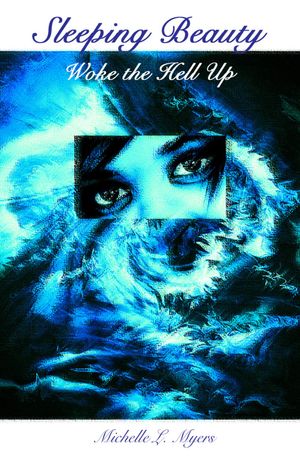 CLICK Book Cover to Order
The true story of author, Michelle L. Myers.
After years of childhood abuse, rape, a failed marriage and the death her unborn child, Michelle was drawn by a force more powerful than her pain.
Sleeping Beauty Woke the Hell Up, is a mesmerizing story of the connection between a child and the Universe, the demons and her God, the fear and her heart.
Buy it on AMAZON by pushing the link above!!
Sparrow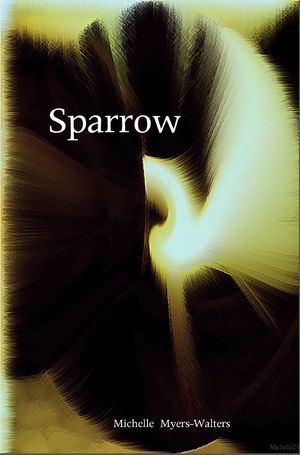 A single shot echoed across the lobby, changing Madeline Sparrow's life instantly. Moments ago, she was a young newlywed, pregnant with her first child and on her way to her first O.B. appointment. Now, she sits in the back of an ambulance, confused by flashes of Roger falling to his death and the gunman's lips upon hers. 

As the months pass, she keeps the secret of her pregnancy, while trying to deal with the unfathomable loss of her beloved Roger. It only deepens her sense of loss, when his family attempts to take everything she has grown accustomed to away from her, by accusing her of an affair with the eligible doctor, Benjamin Clark, whom she met the day of husband's death. There was an immediate connection between the two, something that neither could explain. Madeline is the first woman that Benjamin has been drawn too, since the untimely death of his 20 week pregnant wife, Julie, in a tragic car accident. An accident which he blames on himself, and desperately tries to make amends for, by saving the lives of others. 

Forced to leave the home that she and Roger created, Madeline moves to a new city, hoping to leave all the stress of the legal battle behind. But she didn't expect to fall in love she didn't expect to be loved. On the eve of that love blossoming and her impending labor, Madeline becomes a victim of violent crime. She finds herself fighting to regain her freedom and save the life of her child.
The Curse of Bentley Knox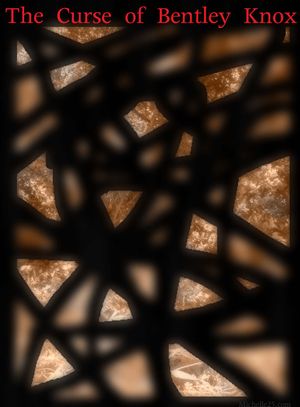 CLICK Book Cover to Order
No body could have told me that I would end up a senior in high school, in the small town of Wink, Texas, population 1,290. Sink holes, ghost stories, and folklore about the curse of the Karankawa Indians, didnt seem like it had anything to do with me. Little did I know that it had everything to do with me.
Reunited with people from my past, I would be asked to believe a story. A story where in 1822, I had met Stephen F. Austin on the shores of Corpus Christi, and later watched Wilber Wright test his second glider October 10th, 1902, over the Kill Devil Hills. In 1930 Queen Elizabeth gave me a diamond necklace at a christening party, and I somehow convinced W.O. Bentley to give me a car, just because of my name.
It was the curse of the Karankawa Indians that befell me. It started with a passionate desire, a breaking of the rules to secure what someone wanted. Well, at least if I was cursed, I was able to be with Thomas. There were four of us, the four children of the curse, that regenerated every hundred years.
But this time, something had gone wrong. Instead of regenerating and appearing in the sacred place, I had literally been born into someone elses existence. No wonder I had vivid dreams and déjà vu that was more like breathing air; hot and sweet some moments then bitter cold the next.
The question of it ending, well, I wasnt so sure if I wanted it to.
The Survival of Bentley Knox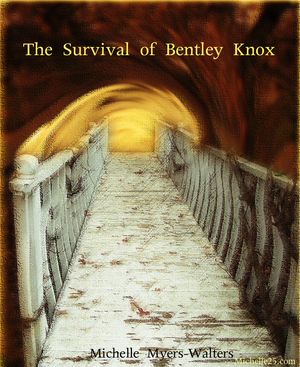 CLICK Book Cover to Order
"The Survival of Bentley Knox," is the second book in the Bentley Knox series.
After finding out that her soul is hundreds of years old, Bentley finds herself taken hostage. Torn away from the boy she loves, she plunges deeper into the world of the Karankawa Indians.

Old enemies become trusted allies, as more and more secrets come to light. Events begin to unfold that change the lives of the four in ways not even the seers could predict.
Letters to Renoir ~ Prophetic Love Story Come True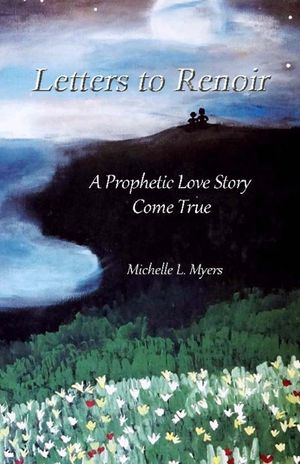 CLICK Book Cover to Order
A true life prophetic love story that will warm the heart.
The story begins as a true life love story between a little girl, her Creator and a boy. For 33 years, author Michelle L. Myers, wrote down dreams, visions and Divine messages that she received in regard to prophecy and love. Can a soulmate be called forth to share in a love orchestrated by the Creator of the universe? Michelle invites you to join her on a journey; through a lifetime of supernatural revelations, experienced growing up, as a Prophetic Seer. Witness the miraculous story of unimaginable circumstances, in which Michelle champions Divine love, being the Source of a phenomenal true story.
Sign Up to be on our Email!